*evil grin*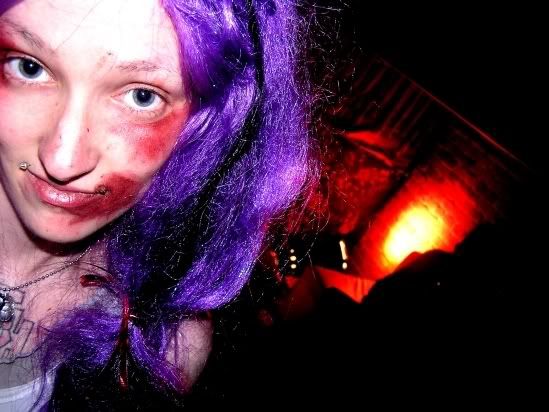 Fun shit. That one will definitely get me on Fetish Gossip. Took some photos which will be viewable on the ladead website at some point soon.
LA Dead
-> Galleries -> Hex. I've also done all the photography for Disko Nekro, a now defunct Death Rock club. Those can be seen at
LA Dead
-> Galleries -> Disko Nekro.
And if you haven't yet, check out Dapper Cadaver on Hollywood Boulevard where the latest
A-M-F
performance took place, with me in it. Haha! With hooks in my back you cannot see. :p They're attached to the spring.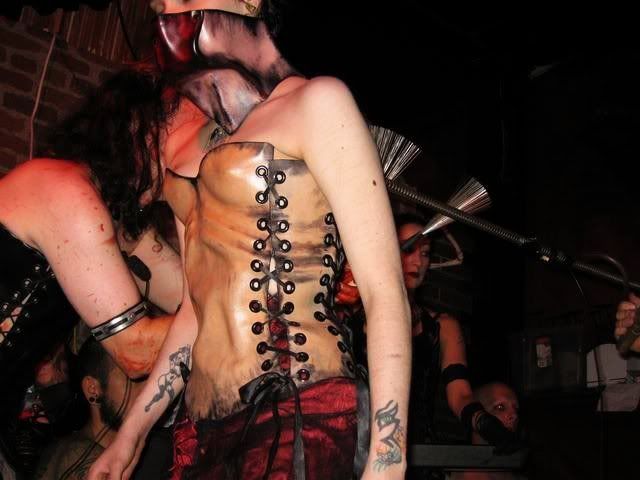 Went out to Hex on Halloween – dressed up like a little girl who had been abused by her father. Got some dirty looks from parents who were taking their kids trick or treating.