My new phone number is 503-960-6454

And this week only - HALF PRICE on one hour sessions. As I'm still getting established, and would like to meet some of the players out here.

Updates to my website coming soon - and quite possibly a new site address as I appear to have a stalker. I will probably be changing my LJ name as well sometime in the near future. So be prepared!
I have recently moved to Portland, OR and am beginning to session out of a private residential dungeon in the SE.
Current Mood:

busy
----------------------------------------
----------------------------------------
Reply to: pers-251174034@craigslist.org
Date: 2006-12-19, 11:38AM PST
A) Whoever is flagging my ads and the ads of my fellow *real* Dommes - cease and desist. Everyone has different tastes - so those who call me are unlikely to call you and vice versa. Some want a younger person, some older - some blonde, some with black hair - some thin, some fat. Get over yourself.
***
(
The rest
Collapse
)
PERVERTS SLUTS FETISHISTS - Dominatrix Young Goth/Punk Slim Sadistic - w4m - 23
Current Mood:

aggravated


--------------------------------------------------------------------------------
Reply to: pers-244374486@craigslist.org
Date: 2006-12-05, 6:44AM PST



3 1 0 7 2 2 8 4 4 5
10am-10pm... special arrangements for sessions later or earlier


$50: 10-15 minute Golden Shower session... anytime! Hollywood incall only. [WARNING: cats presents]

$100: 1/2 hour session [foot worship, spanking, flogging, CBT, NT]. Hollywood incall only. [$120 w/GS - WARNING: see above]

$200 - 1 hour session [anything from gas masks to medical play to enemas to crossdressing to slut training to corporal punishment to smoking fetishes to electrical play to bondage and etc.]. DOI in Hollywood. [pet-free]

$250 - 1 hour session [blood play, cutting, branding, needles, scarification, golden showers, anything involving prep and fluid]. DOI [pet free] or Mistress Genevieve's [WARNING: cat present] in Hollywood.

SPECIAL Deals located at bottom.

I am an independent and lifestyle Domme with 5 years of experience - I rent space from DOI and Mistress Genevieve, and occasionally work with Mistress Salome. I *do offer* forced bi sessions with adequate notice. Please ask for details.

I consider *everyone* who sees me a "personal slave". I don't do *anything* I don't like, and not much bothers me, so don't worry about that. I like hearing new ideas and hearing your ideas - and making each session my own. I do not deal with disrespectful people, am not "fake", and YES, I DO THIS TO MAKE A LIVING BECAUSE I LOVE IT. Trust me, the money's not that great and I've made more concessions than I care to admit. But if you have a problem with paying to see me - go screw yourself. If you simply don't have the means - I'll sonsider working something out. I don't personally like many people, and the only way I'll figure out if I do like you and you're someone I would want as a personal personal slave is to gain meaningful experience with you, get to know your weaknesses, and leave it up to my discretion. Until that point, you can make the desire known so I know it's what you want. I seek to make all my clients "regulars" - but I do not seek to make all clients personal slaves.

Those seeking a one time session or who just want to play around are also welcome to see me. I will NOT see anyone who has done or is on METH, unless you want me to send you to the hospital with a broken jaw. Don't mind if you're on anything else [420, coke, whippets, alcohol, etc.]... as long as you are respectful and I am aware. I am not gullible or naive... .

No sex. Though you can get yourself off w/o help from me. :D
I might like watching that, actually.


3 1 0 7 2 2 8 4 4 5


SPECIAL DEALS:

Get a 1 hour session for $120!
Purchase a *carton* of cigarettes of any brand OR 2 *cans* of tobacco [$25-50] -
a 2 liter OR 12 pack of Diet Wild Cherry Pepsi (preferred) [$2-4] -
and a nice gift like a box of chocolates or stockings/fishnets/garter belt[*shrug* - varies] -
and get a 1 hour session for almost half off. Good way to save some cash.
Offer valid for up to 3 people.

Purchase *any item* off my Wishlist located at
www.amazon.com/gp/registry/registry.html/103-9060131-7209463?ie=UTF8&type=wishlist&id=3W4ULLLLP8IQZ -
and receive $20 off *any length session*

items with 3 *s in the comment area will earn an additional discount of $50
[$120 for the hour]

items with 2 *s will earn an additional $20 discount [$160 for the hour]

AND any item with a single * will earn you a FREE session. probably a nice long one. And the chance to accompany me to the fetish club of your choice. Still no sex, though.

Or, if you simply want to get me something without expecting anything in return, simply don't mention it when contacting me - and I'll treat you the same as anyone else. :) I do always love gifts, though.

3 1 0 7 2 2 8 4 4 5
www.asphyx-zeropoint.com/obsidianphoenix.html
perverts, sluts, degenerates - DOMINATRIX BDSM - SPECIAL DEALS - w4m - 23 (Hollywood)
Domme page is finally done.
dammit. I keep pposting my number incorrectly. The 323 number is 323 463 3753. not 2753. Sorry.
Feel the smoke wafting in the air, waiting for eyes to be burned and throats to constrict. Perhaps the faint imprints of injured tongues and ash covered bodies permeating the air...














To me, everything is an ashtray. Your mouth, your body covered in my saliva, your burned feet and vulnerable nether regions. You kneeing at my feet, mouth wide open in anticipation, me a carnal primal goddess, drenched in the blood of others, ignoring you and waiting to pounce...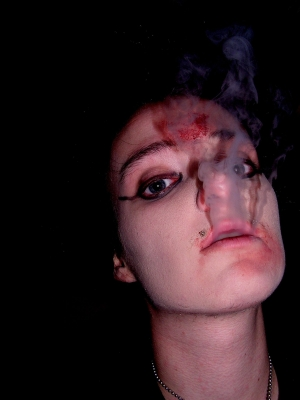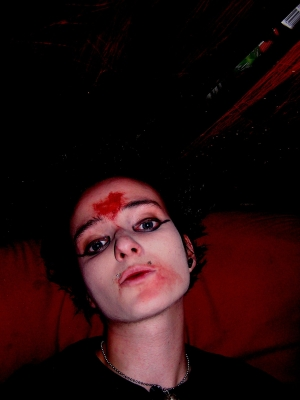 Mistress Obsidian Phoenix


I'm waiting...





DSL connection paid off for a year…. I'll make the arrangements.

Information retrieved from the broken laptop. [a series of unfortunate events]

The broken laptop fixed? [new LCD screen, new motherboard, new keyboard – still cheaper than a new laptop]

A new good laptop. this will get you a free 2 hour session and the opportunity to accompany me to either Miss Kitty's or Blacklist… A is a club on Friday nights and B is a BDSM industrial club on Sunday nights

An ad on ErosGuide [runs $50 for 2 months] – I'll provide text and picture and you provide papers to fill out.

BDSM Equipment [towels, canes [$4 for 6 bamboo sticks that can be cut in half at Home Depot], more ropes, a chain flogger, restraints of all varieties [these can be made with leather and simple tools… sigh], fiberglass cane, rattan cane, scalpels [disposable or handle and a box of blades #10], hypodermic needles [18 and 20g – come in boxes of 100 for like $6-12 at medical supply stores online], a suturing kit, haha… why not. A violet wand, a set of sounds, disposable catheters, and a TENS unit or whatever other toys you think I'd like to own]

A decent sturdy black 20" corset that goes under the tits and over the hips slightly.

Or a specially designed corset.

Any kind of fetish attire, black. I'm 28A – 23 – 30 [just measured]… ask for more specific measurements. I wear a size 0 – 3 depending on the dress/pants. Or 0 - 2.

Fetish shoes. I usually wear an 8 – even simple stripper heels with ankle support, though boots are preferred. I can't afford another boo boo [had a knee injury a while back].

Combat boots, comfy with steel toes.

Ginger Snaps 2 and the Prequel on VHS [or DVD if I ever manage to get something that plays them or my laptop fixed] – I bought the first one before all of you bitches when it came out. Clive Barker even talked about it when I went to see him in SF. I want the other movies motherfuckers.

New music – downloaded or on actual CD. I need new things to listen to. Darkwave, EBM, Noize, non-floofy drum n' bass, industrial, electro, dark/heavy hardcore, a lot of low frequency beats, dissonance, resonance… not always chaotic and high energy, but some low energy – stimulating anti stimulants, and stimulants. I want new musics. I'm bored.

A new bed.

A new plush carpet.

Book on Latin – need to refresh my grammar.

Books on learning Hieratic [Hieroglyphic's cousin] – they *can* be found on Amazon, but the only certain resource is from a specific site online. if you find the site, and get me the books first, I will offer you a free half hour session… there are 3 books I want

Something I can put over the opening of my shower that would turn it into a bathtub that can be easily removed and put back in place. Could be a big tub that fits inside with a drain hole. Dimensions: 40"x 25" – good for the handy slaves. Or the designers of kiddie pools.

A carton of cloves. Sampoerna Xtras.

A decent rolling machine for tobacco.

Strong Salvia.

Blue lotus.

Real Absinthe.

Red Wine.

Tales from the Crypt DVDs – any seasons but one and two. Watched those to death.

A new floor for my bathroom – to put over the old floor. Like those stick-on linoleum tiles and caulk to keep water from leaking through downstairs.

A bottle of Poison perfume.

A well crafted Statuette of Sekhmet [Egyptian goddess]

Any fine Urban Decay product.

And more.

Please contact me at serpentflux@aol.com if you are interested in providing me with any of these things. Though, of course, I am always thrilled with the heavy masochist who really hates to safeword…

And on a separate note:

if anyone is a tattoo artist and interested, I will trade sessions for *decent* ink. Send me samples of your work and an offer. Most of what I want is simple, and some of it I'm still working on designing. Mainly Egyptian pieces, a serpent or two, and simple designs. And, while I offer it, it's hard to do scarification on one's self – so anyone good with that is also welcome to contact me.
The holidays are coming up, and like all evil beautiful Dominas, I do have a wish list:
Current Mood:

chipper
*evil grin*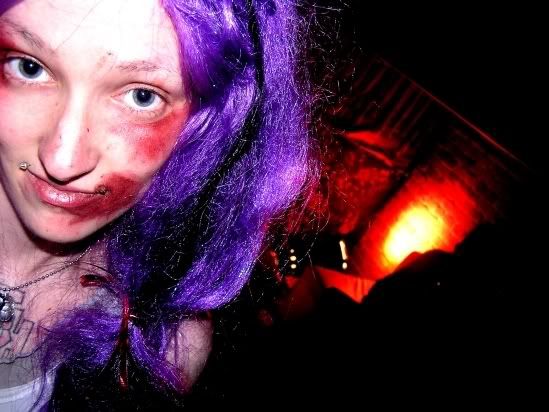 Fun shit. That one will definitely get me on Fetish Gossip. Took some photos which will be viewable on the ladead website at some point soon.
LA Dead
-> Galleries -> Hex. I've also done all the photography for Disko Nekro, a now defunct Death Rock club. Those can be seen at
LA Dead
-> Galleries -> Disko Nekro.
And if you haven't yet, check out Dapper Cadaver on Hollywood Boulevard where the latest
A-M-F
performance took place, with me in it. Haha! With hooks in my back you cannot see. :p They're attached to the spring.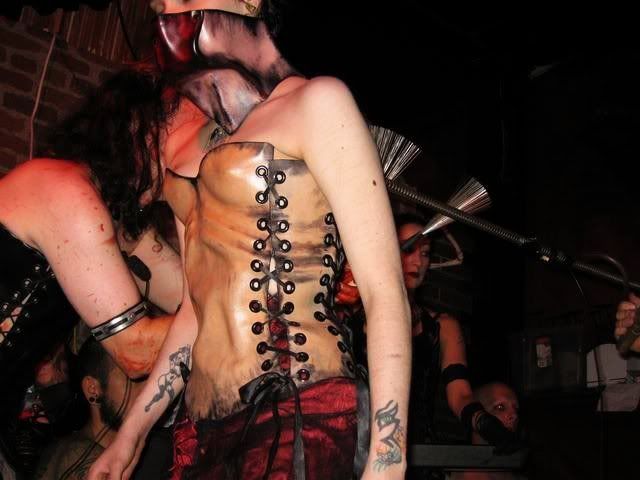 Went out to Hex on Halloween – dressed up like a little girl who had been abused by her father. Got some dirty looks from parents who were taking their kids trick or treating.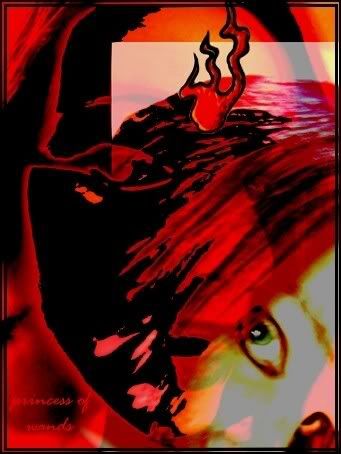 (
click here for a few more
Collapse
)
There are more.
I am looking for models for all the suit cards [pentacles, swords, cups, wands], a few of the Trumps, and a couple of the court cards. Swords will probably be first and will most likely include some blood shed and needle/knife play.
Contact me if interested at serpentflux@aol.com with the subject line "Tarot".
For those who don't know, I am designing a tarot deck of a darker bent out of manipulated photographs. These images have been copyrighted for any asshole out there thinking about anything – but here is a brief preview.